Alright already... I am giving in to the significant number of requests that I have received by friends and family to do an article on my own personal lifestyle change. I promise not to make a habit of it, but I'll understand if you want to just skim though it or pass it by completely.
So here's how it goes... After having been an athlete most of my life, I ended up falling into a sedentary lifestyle and packing on the pounds (high game of over 225 pounds). I never really realized just how much I had gained, nor did I pay much attention to it. When I look at pictures now from years ago, I have mixed emotions. I am still disappointed that I let myself get so out of shape, but I am proud of the fact that I have been able to get fit again and keep it off (currently hovering around 189 pounds). Not the typical "biggest loser" type weight loss numbers... but a big change for me and personal accomplishment.
It's easy to get comfortable with your body composition and I, like many people, just kinda accepted it for a long time. I even ignored the crappy way I felt just getting out of the bed in the morning and the way my knees felt doing any kind of exercise. I tricked myself into thinking it was cool to be a "big guy" (although it was definately not a good "big").
My wakeup call came when I had a few minor pains in my chest that I decided to get checked out. The doctor told me that I had high blood pressure (hypertension) as well as high cholesterol (hyperlipidemia). Having a history of these conditions in my family didn't help any, but I decided that I was REAL interested in being around to see my children grow up and I wanted to do everything that I could to contribute to that goal. The next day I hit it hard both from the diet and exercise angles. I dropped 30 pounds in the first 6 months, mostly by making some basic changes and I was able to be taken off of both blood pressure and cholesterol medication within the year.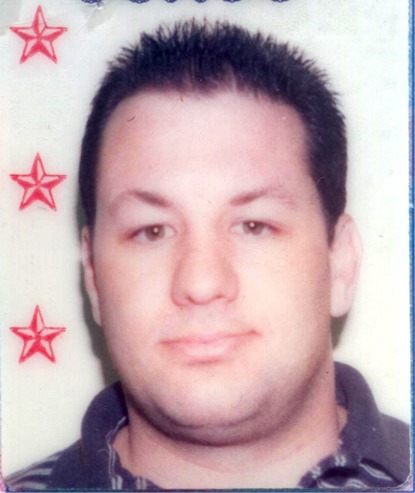 South Beach diet? Atkins diet? Cabbage soup diet? NO! I mentioned before that smart eating alone will make significant contributions to most peoples weight loss goals, due to the current diet being so poorly managed. A smart nutrition program along with regular aerobic AND resistance exercise will create the most impressive results and really improve your health and well being.
I didn't spend all day long in a gym either. With a 2 year old daughter at home at the time, you know I didn't have time for long workouts. I did work out 6 days per week, but only had time for 30-45 minutes per session. I alternated doing aerobic exercise every other day (30-45minutes) and weight training on the opposite days. I focused on the "quality" of my sessions and getting my heart rate up during the cardio while adding weight to my sets when I could on the weight training days. The "overload principle" in exercise performance states that beneficial adaptations occur in response to demands applied to the body at levels beyond a certain threshold. It is important to kick up your intensity whenever possible while understanding the limits of tolerance and safety.
My wife was a big help in supporting me on my commitment, but I made the jump to start working out in the mornings before work, while they were sleeping, so that I did not take as much time away from the family. AM workouts are really tough in the beginning... but you get used to it after a while. Start slow by promising yourself to at least get up and ride the bike or treadmill for 5 minutes (typical warm-up). Once you finish that, and your body warms-up, you'll find that you are ready for the workout.
Aside from the exterior results, there were a whole list of things that came along as an added benefit of getting in shape: I felt better about myself, I had more energy, I was able to get off of blood pressure and cholesterol medication, and I now enjoy substantially less knee pain than before I dropped the weight.
It wasn't easy, but if you make the decision to do it, to make a LIFESTYLE change, it is a goal that everyone can achieve. Years later, I have kept the weight off and turned my focus and my studies on personal training and fitness education so that I can enjoy helping other people exceed their goals.