TRAIN INSANE
OR
REMAIN
THE SAME
* * * Every Weekend... Year Round * * *
I want to "Eat Lightening and Crap Thunder"... Who's with me? I've been indulging in these Old School, Primitive, Warrior Workouts for a few years now, and I have to say... They Rock! When I'm done, I'm wiped... but I also feel great! Nothing like some blood, sweat, and tears to get the heart pumping!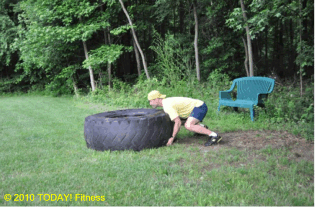 Tires, sandbags, sledgehammers, sleds, iron, and more... I got enough to keep us busy for a few hours. While working with the U of D wrestlers, I've found that I can successfully handle a group of about a dozen, hard working, individuals while keeping a good tempo to ensure that everyone is performing at a high enough intensity! Sure I can continue to do it solo, but I have much more fun when I have some partners to share in the pain : )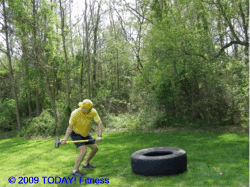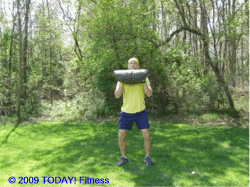 So here's the deal... I'm looking for about 12-15 people that are looking for a hardcore, total body and conditioning, challenge. This is more of a club... but I'm not looking for any membership fees. Let me know if you're interested so that I can start planning the sessions.

When: Saturday or Sunday mornings, usually 10am - 12pm
Age Group: 15 and up
Location: TODAY! Fitness Home Studio, Rose Hill, Bear, Delaware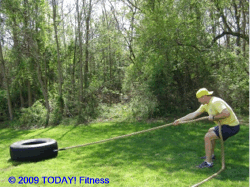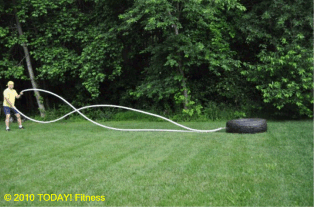 Workout Outline: Circuit station format with 2-3 sets of supersetted exercises per station. We like to focus on keeping things moving and limiting the rest time between sets. Don't worry, I'll be sure to have a "chuck bucket" on hand if you're not quite up to warrior standards yet ; )
Email pmazzeo@todayfitness.net for additional questions
Visit our Facebook Group for the Warrior Workout Club